Duke Energy designates Nov. 1 as Power Plant Worker Appreciation Day, recognizing those who provide one of life's essential services
Article Author:
November 1, 2021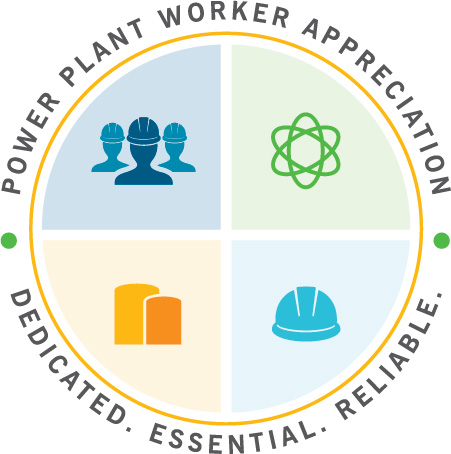 They don't wear a cape or possess superhuman strength, but Duke Energy's 8,500 power plant workers are a different kind of hero.
They power lives, providing one of life's essential services, through their work at 355 power plants, stations and facilities across the U.S. in 23 states.
To recognize these workers, Duke Energy has designated Nov. 1 as the company's first Power Plant Worker Appreciation Day – a time to salute their dedication and hard work and share stories of appreciation.
"Without power plant workers, our lives would be much different," said Paul Draovitch, Duke Energy's chief regulated and renewable energy officer. "Serving as a power plant worker is more than a job; it's a career and a way of life. These workers are dedicated to ensuring power is there when and where our customers need it. Their presence in the workplace 24/7, operating and maintaining power plants, never wavers."
Their service has been especially important during the pandemic.
"Power plant workers ensure electricity is available for life-saving equipment at hospitals," said Kelvin Henderson, Duke Energy's chief nuclear officer. "They produce the power needed to energize our homes, schools and businesses. Many of our power plants serve as the bedrock of communities, contributing to their vitality, providing high-wage jobs and generating millions in taxes. Our workers also serve as volunteers, donating their time, talent and financial resources to help others."
Power Plant Worker Appreciation Day strives to increase awareness of who powers lives, what happens behind the light switch and how Duke Energy uses diverse energy sources – including hydro, coal, nuclear, natural gas, solar, wind and battery storage – to serve its millions of customers.
"As we look to the future at how we will continue serving our customers in ways that are environmentally sustainable, we will rely on the skills and experience of our power plant workers," said Chris Fallon, president of Duke Energy Sustainable Solutions. "These workers are a vital part of our clean energy transformation and will help ensure we are well positioned to support those we serve for decades to come using a diverse generation mix."
The company selected November for the campaign because it marks the season of expressing gratitude and giving thanks.