Diversity, Equity, & Inclusion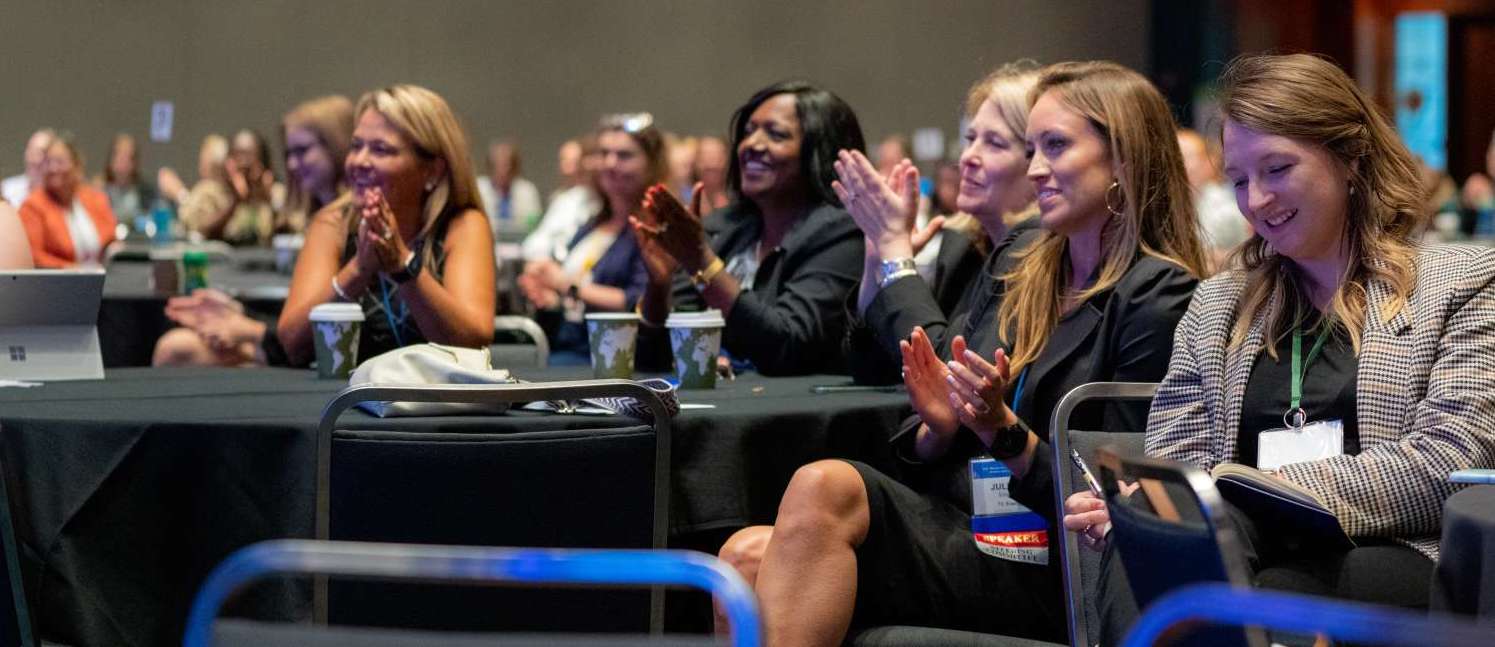 The U.S. Women in Nuclear (U.S. WIN) Diversity, Equity, and Inclusion (DEI) Committee was created as an initiative in conjunction with the Nuclear Energy Institute (NEI), the Institute of Nuclear Power Operations (INPO), and several executive sponsors from across the nuclear industry. This U.S. WIN committee is committed to extending the nuclear field's culture of excellence to the effort to build a diverse and inclusive workforce. We believe that providing opportunities equally and equitably to all members of our communities is not only just, but also provides the diversity of perspectives and experiences necessary to advance the field. This group is committed to achieving and sustaining a diverse and inclusive workforce, and believes that everyone has a role in moving the needle. This committee consists of the following:
Executive Sponsors: Industry Executives who support the U.S. WIN DEI Committee, providing strategic advice to the U.S. WIN DEI Oversight Committee and advocating for the committee in the nuclear industry.
Executive Sponsors include:
Kelvin Henderson, Duke Energy
Tim Rausch, Tennessee Valley Authority (TVA)
Maria Korsnick, NEI
Grover Hettel, Energy Northwest
U.S. WIN DEI Oversight Committee (OC): A committee of U.S. WIN Steering Committee members who provide oversight to the DEI Committee and Subcommittees, ensuring the DEI strategic objectives and actions are aligned with the vision and strategic objectives of U.S. WIN.
DEI OC includes:
Jhansi Kandasamy, Idaho National Laboratory
Victoria Dennis, TVA
Kaitlin Rekola, NEI
Savannah Fitzwater, U.S. Department of Energy
Julie Ezold, Oak Ridge National Laboratory
U.S. WIN DEI Committee: A committee of U.S. WIN members, INPO personnel and NEI personnel focused on leading, facilitating, and supporting the development of strategic initiatives for submittal and approval by the U.S. WIN Steering Committee. DEI committee members meet regularly to discuss gaps in current DEI practices and metrics, and to review the current objectives and action plans of the subcommittees.
DEI Committee Chair – Mandy Hare, Duke Energy
DEI Subcommittees: The DEI Committee has selected four focus areas to develop strategic action plans to drive results in these areas. Each subcommittee consists of a lead, supporting members, and a member of the DEI OC.
Inclusion (Employee Life Cycle) – the U.S. WIN DEI Committee is dedicated to ensuring all members of the community feel valued. This effort includes ensuring that personnel are being educated on what DEI is, why it is important, and actions each employee can make to improve inclusion in the workplace. This effort also includes reducing bias in recruiting, and making necessary tools available for the hiring process.

Inclusion Subcommittee Lead – Lee Ann Hamilton-Steiner, Duke Energy
Middle Management – the U.S. WIN DEI Committee is championing increased promotions of women, people of color, and other marginalized communities into middle management positions throughout the nuclear field. Focuses include growing diverse candidates, recruiting sponsors/mentors, and providing middle management the necessary resources to grow and succeed within their companies.

Middle Management Subcommittee Lead – Denise Brandon, Energy Northwest
LGBTQIA+ – the U.S. WIN DEI Committee is focused on fostering a safe environment for LGBTQIA+ coworkers and colleagues in the nuclear field by ensuring members of this community feel valued and included. Education efforts are underway for employees and management to provide the correct information and language necessary to drive inclusivity.

LGBTQIA+ Subcommittee Lead – Kaitlin Giles, Southern Nuclear Company
DEI Library and Outreach – the U.S. WIN DEI Committee is committed to sharing lessons learned and best practices in current DEI practices and metrics. The U.S. WIN website hosts the DEI Library platform. U.S. WIN members can submit materials such as presentations, demonstrations, webinars, speaker recommendations, handouts, website links, training and development materials, or anything else that may be helpful to share with others through the DEI Library Submission Form. These submissions are then viewable on the DEI Library page, allowing U.S. WIN members to leverage what others are doing to create more equitable environments and strengthen the overall development of this movement nationwide. The goal is to collect enough submissions that the DEI Library becomes a vast network of resources dedicated to efforts that create meaningful, systematic change. As this tool is designed to share DEI best practices, it is a top priority for the subcommittee to populate the library with ideas from DEI experts throughout the industry.

DEI Library Subcommittee Lead – Savannah Fitzwater, U.S. Department of Energy
To submit your idea to the DEI library, please visit www.winus.org/diversity-equity-and-inclusion-library-submission-form/. Note that the DEI Library and DEI Library Submission Form are accessible only after logging into the U.S. WIN website to prevent spam submissions. However, signing up as a U.S. WIN member HERE is free and will promptly provide you with access to the DEI library and many other resources!