Register Today: Professional Development Week Webinars
September 19, 20, & 21, 2023
U.S. WIN Professional Development Week:
Powering the Next Generation Through Innovation & Efficiency
September 18 – 22, 2023
Get ready for an exceptional learning experience during the 2023 Professional Development Week! This year, our Professional Development Committee is offering a three-part series of interactive webinars that will elevate your skills and knowledge. So, don't miss this exciting opportunity to become an ambassador for "powering the next generation through innovation and efficiency!"
Session 1
Why Lean, Why Now:  Embrace the Continuing Journey to Excellence by Unleashing the Power of Lean Principles in the Nuclear Industry
Date and Time:  September 19, 2023 at 1:00 p.m. – 2:30 p.m. EST (10:00 a.m. – 11:30 a.m. PST)
Session Description:
Continuous improvement lies at the heart of the nuclear industry, and in this enlightening webinar, we delve into how Lean principles can revolutionize operations and transform organizational culture for the better.
Join our esteemed experts, alongside accomplished industry professionals who have successfully implemented Lean methodologies, as they discuss the profound impact of small improvements in solving substantial challenges. Beyond enhancing efficiency, learn how Lean cultivates a transformative culture, empowering individuals and teams to unlock their maximum potential.
In this webinar, you will gain valuable insights and firsthand experiences on how Lean principles can create a ripple effect of positive change within organizations. Don't miss this exceptional opportunity to be part of the conversation that can revolutionize your approach to continuous improvement and excellence.
Register today at:
https://zoom.us/webinar/register/WN_ud-fN6HyRq6etGfId4JTrg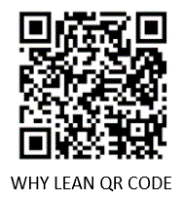 Session 2
Power Up Productivity with Microsoft Power Apps: Innovative Solutions for Efficiency and Compliance
Date and Time:  September 20, 2023 at 1:00 p.m. – 2:30 p.m. EST (10:00 a.m. – 11:30 a.m. PST)
Session Description:
Attend this one-of-a-kind webinar to explore the limitless potential of Microsoft Power Apps in revolutionizing nuclear energy operations. Discover how this cutting-edge low-code development platform can empower your organization to build custom applications tailored to your specific needs, streamlining workflows and enhancing efficiency.
In this session, our expert presenters will showcase how Power Apps have been successfully deployed within the nuclear energy industry. Learn how to create user-friendly interfaces, integrate data from diverse sources, and automate complex processes without extensive coding knowledge.
Key Topics:
Introduction to Microsoft Power Apps: Realize the capabilities and advantages of this versatile low-code development platform.
Building Custom Solutions: Step-by-step demonstration on designing and creating a tailored application to enhance productivity and operational efficiency.
Process Automation: Learn how to automate routine tasks and optimize workflows, reducing human errors and saving valuable time.
This webinar offers an exclusive opportunity to explore the game-changing potential of Microsoft Power Apps in the nuclear energy sector. Join us to unlock the tools and knowledge needed to drive operational excellence and position your organization at the forefront of industry innovation.
Register today and get ready to power up your performance at:
https://zoom.us/webinar/register/WN_x_ReW1g_TmGwCm6qVKxzkw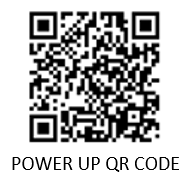 Session 3
Low Code, More Power:  Empowering Efficiency Utilizing the Microsoft Power Platform in Nuclear Energy
Date and Time:  September 21, 2023 at 1:00 p.m. – 2:30 p.m. EST (10:00 a.m. – 11:30 a.m. PST)
Session Description:
Join this exclusive webinar to discover how the nuclear industry is harnessing the power of the Microsoft Power Platform to enhance operational efficiency and data-driven decision-making. In this session, join an industry leader in performance improvement who specializes in the Microsoft Power Platform (Power Apps, Power BI, and Power Automate), to guide you through leveraging low-code tools to streamline processes, elevate data analytics, and automate workflows, showcasing real-time examples tailored to the specific needs of a nuclear power plant.
Key Topics:
Overview of the Microsoft Power Platform and its relevance to the nuclear energy sector.
Data integration leveraging Power BI to gain insights and make informed decisions.
Process automation using Power Automate for enhanced efficiency.
This webinar is your gateway to better understanding the potential of the Microsoft Power Platform for the nuclear industry. Don't miss this unique opportunity to learn from the best and unlock the potential of the Microsoft Power Platform for your organization's success.
Register today at:
https://zoom.us/webinar/register/WN_vhmB3N1qTy-rXhpXW2tV_g